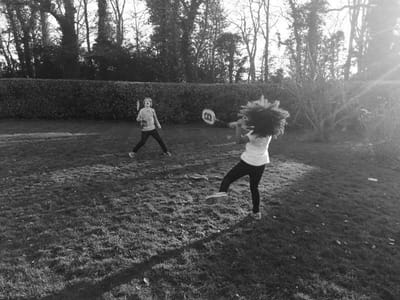 Based on over 39 years of knowledge and experience of the Norfolk and Cambridge Family Mediation Services, The Family Mediation Trust formed in 2020 to help develop and train the next generation of family mediators while raising the profile of mediation.

Now with greater expertise, recognition and accessibility, we are able to provide our best quality mediation across the East of England and uphold the mediation service as a positive process during a separation.
Stephen Burke, Chair of Norfolk Family Mediation Service, says: "The merger of Norfolk and Cambridge family mediation services will create a stronger organisation, better able to reach and serve more families going through separation. The Family Mediation Trust will become a major force working for the good of families going through difficult and stressful times. It will build on the excellent work delivered by qualified mediators over several decades. I thank everyone who has contributed to that legacy."
With the support of a friendly, professional mediator, we aim to help you agree on the things that really matter: who will pick the children up from school, who will have them in the holidays, and most importantly, how they will spend time with both parents.
Relationship breakdowns also result in the need to agree how assets, such as the family house or pensions, are divided.
We pride ourselves on providing a client-centred service. We strongly believe that mediation can help families through difficult times, helping separated couples build a new relationship based on fairness and respect, so that they can move forward and provide a stable, happy future for their children.
Whilst we are customer-focused and professional, being a charity also allows us to support the families of the East of England in additional ways. We offer a reduced-fee service for low income families who do not qualify for legal aid and we are also actively involved in a range of community projects where our mediation skills can add value - examples include housing conflicts or enabling serving prisoners to agree access agreements with their children.